Activities in Fakarava

Fakarava is a small island in the Tuamotu archipelago. It is part of French Polynesia and is located south of Rangiroa. This atoll is the second largest atoll in French Polynesia after Rangiroa. The island has two main villages, Rotoava in the north of the island near the Garuae pass and the airport, and Tetamanu in the south.
The island of Fakarava is accessible through 2 passes: the Garuae pass which is the largest pass in French Polynesia (1600 m) and the Tetamanu pass.
Thanks to its rich and preserved marine ecosystem, Fakarava and the surrounding motu have been classified as a biosphere reserve by UNESCO.
Most of the inhabitants are farmers or fishermen. Tourism also plays an important role in the economy as well as exports of copra, mother-of-pearl and pearls.
There are plenty of activities in Fakarava to do including: touring the island by bicycle, touring the island, visiting the Catholic coral church of Tetamanu or even having the chance to go deep sea fishing where you can find sharks and plenty of fishes !
But thanks to its protected ecosystem, scuba diving or snorkeling as well as lagoon and channel tours are the best activities to do on the island. You will be able to see several varieties of fish, manta rays, black tip sharks, barracudas and of course the magnificent coral reef of Fakarava.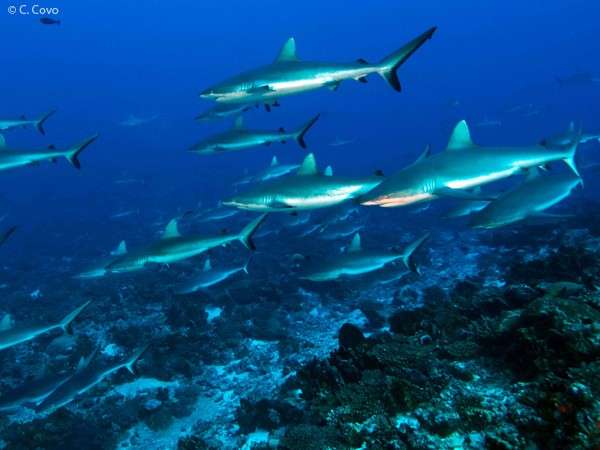 Whether you've never put on a mask before or are a seasoned diver, we'll share with you the most beautiful ...
171 €
Select options
Check out all the activities on all the islands!
Tahiti, Moorea, Bora Bora, Huahine, Raiatea & Taha'a, Rangiroa, Fakarava, Tikehau, ...